Flap Wheels are typically used in metal fabrication and welding applications especially when you need a conformable product that can grind and polish intricate shapes and contours.
Flap wheels provide a smooth abrasion on the workpiece's surface during its lifetime. It has the characteristic of good elasticity, stable physicochemical properties, high security, and safe not burn the workpieces.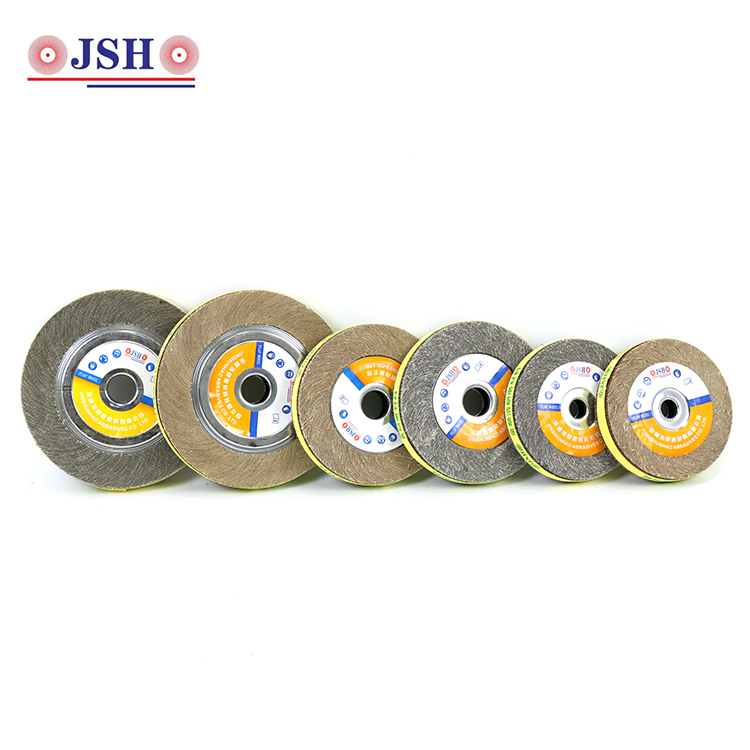 The Application of Flap Wheel
Flap wheels are also one of the most useful tools for metal fabrication. Flap disc wheels are used to grind and finish hard-to-reach areas of metal or plastic pipes and tubes.
Flap wheels are available in different grits, diameters, and sizes. Flap wheels are used for different metalworking applications including fabrication, deburring, cleaning, polishing, and finishing.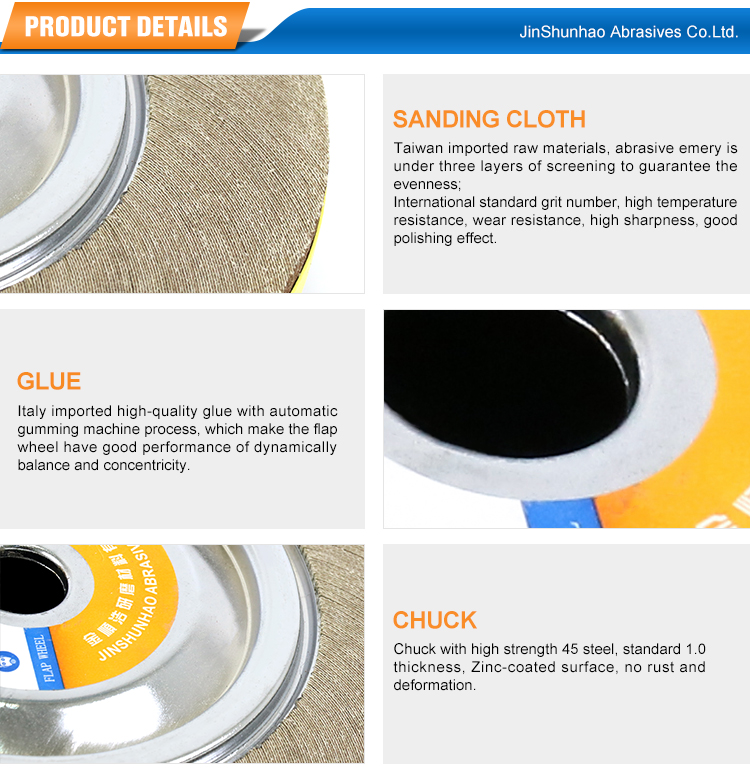 Advantages of Using Flap Disc and Flap Wheels
Both flap disc wheels and flap wheels are tools that can perform on hard and rough surfaces well enough to provide better polishing and finishing than grinding wheels. There are several other benefits to using flap discs and flap wheels.
● There are no extra pieces to scatter or fly away, so it is safe to use.
● No additional attachments.
● Less vibration and less fatigue for more efficient work.
● Ability to vary the pressure as needed to provide a rougher or smoother surface.
● Better finish with minor gouging for enhanced shine and polished impression.
● The flap disc and flap wheel have a cooling tendency so less heat is generated by grinding.
Conclusion
Overall, flap discs and flap wheels offer a nice combination of grinding and finishing power and provide a useful tool for many abrasive applications.
Like discs, flap wheels come in a variety of sizes, grits, diameters, and widths depending on the application.
As one of the abrasive flap wheels manufacturers, JinShunHao Abrasives provide grinding and polishing material, which is ideal for quick and effective grinding and finishing.